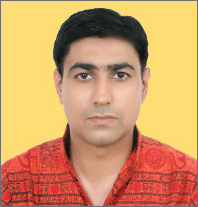 Acharya Shree Vikas Malhotra is an expert astrologer, numerologist and spiritual healer who specialize in Lal Kitab & remedial Vedic astrology.
He is a qualified person with knowledge of multiple disciplines. Some of his areas of specialization include finance, economics, law and management.
He completed his Company Secretaryship (CS) course from Institute of Company Secretaries of India.

He has done LLB from Delhi University and MBA from IGNOU with specialization in finance. He has also done Masters in public administration. He is a Fellow member of Insurance Institute of India, Bombay.

Astrology has always been a fascination for him and this motivated him to study it in a thorough and systematic manner. He enrolled in ICAS (Indian Council of Astrological Sciences), a premier institute started under the guidance of Dr. B.V. Raman. From ICAS, he completed Jyotish Praveena and Jyotish Visharad getting highest marks at the Institute. He got the opportunity to learn from eminent astrologers at ICAS, some of which include Mr.M.N. Kedar, Mr. K. Rangachari, Mr. V.P. Jain and Mr. Pradeep Goel. He also learnt Palmistry from Mr. O.P. Verma who has authored many books and is considered as an authority on the subject.