Welcome to My Corner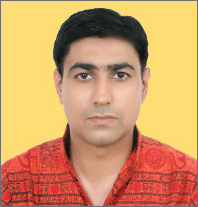 Please visit this page to know Lal Kitab and other Vedic remedies for getting Peace and Prosperity for you and your family.

It also contains information regarding upcoming festivals, their significance and the manner in which such festivals should be celebrated.
FREE LAL KITAB REMEDIES FOR GETTING GOOD RESULT OF PLANETS
Here I am giving you some Lal Kitab Remedies for getting good results of planets. These remedies would also be useful in avoiding malefic effect of planets.
There are many more specific remedies available in Vedic Astrology and Lal Kitab for getting good effect of different planets but such remedies should be used in consultation with a professional astrologer.
1. Try to give first chapati you cooked in your house to a cow. The last chapatti should be offered to crow and dog in equal proportion or if crow is not available it could be offered to a dog. This will improve Venus, Saturn and Ketu in your horoscope.
2. To eliminate the bad impact of Rahu, household articles, things which have not been used for several years should be disposed off. Keep your house as well as work place free from clutter.
3. Give due respect to old people, saints, your father and monks and do not ever mock at them. Seek their blessings. This will help Jupiter and it will start giving good results.
4. Take your meals in kitchen when the fire is still burning. It will reduce the evil effect of Dragons Head, i.e. Rahu in your horoscope.
5. Apply Kesar Tilak (yellow saffron) on your forehead, tongue and navel. It will improve your Jupiter and Ketu malefic effects would also be reduced. Give food to dogs to further remove malefic effects of Ketu in your horoscope.
6. If there is a Peepal tree (also called as bo tree) near your house, water it every now and then. Do not show disrespect to it in any way. If possible, lit a lamp (diya) in mustard oil before the tree in the evening of Saturday. This remedy is useful for strengthening Jupiter and will also remove malefic effects of Saturn in the horoscope.
7. If Venus is giving bad results, you can donate a cow. In addition take due care of your wife. It will be good for your wealth also.
8. Throw a copper coin in flowing water of a river and worship Lord Vishnu to get good results of Sun.
9. To get good results of moon, worship Lord Shiva and offer milk mixed water on the Shiva Linga.
10. Lal Kitab recommends fasting on Tuesdays and donating sindoor to Lord Hanuman to remove the malefic effects of Mars in the horoscope. Throwing of pulse of Masoor or Honey or Sindoor in running water could also help in removing malefic effects of Mars.
11. The malefic impact of Mercury could be removed by giving green color clothes or some money to Eunuchs.
12. For getting good results of Planet Saturn, crows should be given food and mustard oil should be offered to idol of Lord Shani.
FREE LAL KITAB REMEDIES / UPAY FOR GETTING MONEY AND FAVOURABLE DESTINY
I am getting many queries, mails and letters from different persons requesting to share some Lal Kitab Remedies for getting wealth/money and for getting favor of destiny.
Although remedies are suggested looking at individualas horoscope and various combinations but still with an objective to help all people, I am sharing some useful Lal Kitab Remedies which could be done for getting the blessings of Maa Lakshmi.
1. Whenever possible offer two balls/peda of wheat flour colored with turmeric to a cow with jaggery and wet Chana daal/ Split chickpeas on Thursday.
2. Offer jaggery plus wheat flour to a bull on Sunday to get favors in job or to get promotional opportunities.
3. Offer water to rising sun for getting over the obstacles in government job
4. Offer water to a peepal (also called as bo tree). On Saturday offer milk and sugar mixed water to Peepal tree. Lit a lamp (diya) in mustard oil before the tree in the evening of Saturday.
5. Offer wheat flour balls to fish on Monday or Wednesday. Destiny will surely start favoring you.
6. Whenever you are going for an important work, establish a water-filled pot in your temple or pooja room and bow before it and pray to God to make your venture successful. Have curd and sugar.
7. At least once in a month, donate some money to a Eunuch and a Sweeper according to your budget. It will help in reducing negative energy also from your Aura.
8. Try to give first chapati you cooked in your house to a cow. The last chapatti should be offered to crow and dog in equal proportion or if crow is not available it could be offered to a dog. This will improve Venus, Saturn and Ketu in your horoscope.
EFFECTIVE ASTROLOGICAL REMEDY FOR REMOVING OBSTACLES IN LOVE MARRIAGE
Elinor Glynn says that "Romance is the glamour which turns the dust of everyday life into a golden haze." Everyday many queries are received by our Lal Kitab Astro Centre (LKAC) where people associated with us request me to share some effective remedies for removing obstacles in marriage with their loved one. I have always avoided giving general astrological remedies because I think remedies need to be suggested looking at the various combinations of horoscope of both boy and girl who want to marry each other. Many times I have seen that their horoscopes are not at all compatible with each other and they need to undertake many astrological remedies before and after marriage to ensure firstly their marriage and then its later survival.

Marriage is a sacred bond which not only involves the couple but also the two families of the bride and the bridegroom respectively. Astrology has been used to solve problems related to love. It can also tell the chances of love marriage between two people, and possibilities of their marriage. Based on you and your loved one horoscope, specific remedies could be suggested which increases the chances of marriage and its survival also.

I am sharing herewith an effective remedy that can ensure increase in chances of marriage with your loved one but this remedy should be done with full sincerity and faith. The remedy could be done either by boy or girl but if both of them do it together, it increases chances of success of this remedy further. You should start this remedy from any Thursday (preferably first) of Shukla Paksha of any month. For performing this remedy have one "Abhimantrit Sphatik Mala" and visit any Lakshmi Narayan Temple and sitting before the idols in temple itself recite "Om Lakshmi-Narayanaya Namah." Do three malas every Thursday and continue this remedy for three continuous months. If it is not possible for you to go to any Lakshmi Narayan Temple, then you can do this remedy at your home also. For this you will have to arrange a photo of Maa Lakshmi and Lord Narayan and do three Sphatik Mala reciting mantra as described above. You should also offer Prasad in the mandir and Pray to Maa Lakshmi and Lord Narayan to bestow their blessings on you. If you are doing pooja at home, then you can offer Prasad at home itself.

You can contact our Lal Kitab Astro Centre (LKAC) for getting pure and genuine Abhimantrit Sphatik Mala for the above remedy.
PITRA DOSHA–SYMPTOMS, REMEDIES FOR PITRA DOSHA AND IMPORTANCE OF SHRADDHA RITUALS IN PITRA PAKSHA
Introduction
Pitru Dosha or Pitra Dosha is one of the most important concepts in Indian Astrology. There are many misconceptions among people about the formation of Pitra Dosha, how remedies should be done and in what manner. Some people think that Pitra Dosha is the result of curse by our ancestors to us but this is not true. In my opinion, Pitra Dosha is not the curse of our ancestors but instead it is the Karmic debt of our ancestors and as we have claim on the properties and assets of our ancestors we are also liable to pay their Karmic debt. Pitra Dosha is formed in the horoscope of a person due to committing of some mistakes or sins by a person ancestors during their life time. Pitra dosha is also formed when one person dead forefathers and ancestors did not get peace or salvation at the time of departing their souls or it is possible that their final rites (antim sanskar) was not performed by their ancestors rightly. Due to non-performance of Sharaddha Karma also, this dosha may be formed.
How to find out whether you have Pitra Dosha from your Horoscope
There are many kinds of Pitra Dosha which can be analyzed through a careful analysis of your horoscope by a professional astrologer. Through studying thousands of horoscopes I have seen that apart from looking at 9th House of the horoscope for affliction, it is also necessary to look at the various placements of planets associated with the 9th House. Apart from it, 5th House of the horoscope also needs to be analyzed because this house is 9th from 9th House and according to the concept of "Bhavat Bhavam" (from house to house), it is possible to study the various houses of the horoscope in a deeper way to arrive at relationship between such houses. 5th house is 9th from 9th and pertains to our children, past karmas etc. So when 9th house, 9thlord, 5th house, 5th lord from Ascendant (lagna) and Moon are under the malefic influence of Rahu and Ketu, it indicates Pitra Dosha. Pitra Dosha is also caused when Sun is afflicted by Rahu and Ketu in any house. Natives which are affected by Pitra Dosha usually face obstacles in every task they undertake. There is disruption of education, employment and constraint on finances also. Symptoms like abnormal behavior, uncontrollable anger, inflicting fatal injuries to others, depression, suicidal tendencies, uncontrollable pain persisting even after medication; rashes in body parts without any visible cause, nausea may have some relationship with such curses.
SYMPTOMS OF PITRA DOSHA
I have given an easy way of finding out Pitra Dosha from the horoscope of the native in the above discussion. A person who has some basic knowledge of astrology would be able to find out whether he or she has Pitra Dosha in his or her horoscope through this method. There are however many people that do not have any basic knowledge of Astrology. For them it would be a good option to consult a Professional Astrologer for ascertaining whether they have Pitra Dosha in their horoscope or not. In that case, they would get the benefit of expert consultation and remedies looking at the specific combination of planets causing Pitra Dosha could be suggested. Still I am giving some of the general symptoms that may indicate whether a native has Pitra Dosha in his or her horoscope or not. It Pitra Dosha is evident from such symptoms to you then you can take benefit of Free Lal Kitab Remedies for removal of Pitra Dosha given on our website.
The first major indication of Pitra Dosha in a horoscope is that the native faces constant obstacles in every task whether it is education, profession, marital relations etc. Secondly the health of native and his or her family members is affected and even after medication, the diseases do not leave the house. Thirdly the native may face childlessness, repeated miscarriages, delay in conceiving, delay in marriage, birth of mentally challenged children, death of children at early age, family disputes, depression, addictions and obstacles in future career.
REMEDIES FOR PITRA DOSHA
I am giving here some of the very effective remedies for removal of Pitra Dosha in your horoscope.
1. First of all it is necessary to carry out Shraddha rituals by you sincerely in Pitra Paksha. I have discussed in detail such rituals in the next heading. I feel that your manes will be happy and satisfied if you do Pinddaan, worship and Tarpana on the date of death of manes in the Krishna Paksha of Ashwini month with sesame, couch grass, flowers, raw rice and Ganga water or pure water. After that, offer food, clothes, fruits and donation to the Brahmins to bestow peace to your manes. People who do not know the date of death of their manes can perform all these activities for pacification of their manes on the day of Amavasya.
2. During Pitra Paksha and especially on Saturday in Pitra Paksha, you can make rice balls by mixing cooked rice and ghee. Feed these rice balls to crows and fish.
3. Render respect and services to parents, old-age needy persons, sweeper and poor people.
4. Offer food to Cows as and when possible during Pitra Paksha.
5. Pay some money for the marriage of a poor girl and if possible perform rituals of Kanya Daan to remove Pitra Dosha from your horoscope.
6. Take some rice soaked in water for some time and offer them on Abhimantrit Narmadeshwar Shiv Linga at your house. Leave them for some time so that these rice turn into prasadam of Lord Shiva. Now remove rice from Shiv Linga and keep them either at rooftop or at a place where crows could eat them. Keep a bowl full of water along with it. Do this in whole Pitra Paksha in day time because all our ancestors visit this earth in day time during Pitra Paksha. When they will have this Prasad they will bestow their blessings and their hunger would also be satisfied as they would be having Lord Shiva Prasad which has been turned into Amrit as it has been offered on Abhimantrit and Prana Prathisthit Narmadeshwar Shivlinga.
7. There are many people who always crib that they do not have anything to offer to their ancestors. There may be some genuine people also who are not able to perform Shraddha rituals explained in the later paragraphs due to dearth of money. They may also not be in a position to contact an astrologer for knowing Pitra Dosha in their horoscope. For benefitting such people, I am sharing a very simple and cost effective remedy which would help them in removal of their Pitra Dosha. This remedy can be done by any person but the condition is that full sincerity and devotion towards the forefathers should be kept while doing this remedy. If you have symptoms of Pitra Dosha as discussed by me above, you can do this remedy. This remedy can be done in whole Pitra Paksha. Prepare a four directional (Chaumukhi) Deepak (lamp or diya) of Jau (Barley) flour (jau ke atte ka deepak) and pour Til (Sesame) oil in it. Lit the Deepak and keep it in South Direction of your house. Pray for peace of soul of your forefathers.
IMPORTANCE OF PITRA PAKSHA
Pitru Paksha/Pitr Paksha also known as Mahalaya Paksha or Shraaddh Paksha or Kanagat, is a period of fifteen days dedicated to dead ancestors and forefathers. It is the period in which we pay homage to our ancestors by remembering them and by offering food and other things to them. This period is also treated as an occasion to perform rites for the departed ancestors to keep their souls indebted for years.
The word 'Pitr Paksha' comprises of two words 'Pitr' which means ancestors and the 'Paksha' which means phase of the moon. "Pitr" embraces God in all His aspects, the earliest sages, and our immediate ancestors to the third generation, and all our departed friends and relatives.
Legend behind Pitra Paksha
In the above section, I have dealt with the importance of Pitra Paksha briefly. Now the question arises, why this period of 15 days is specifically referred as Pitra Paksha or what is the significance of Pitra Paksha. The answer to the question why specifically this period has been chosen lies in the ancient story relating to the Mahabharata hero, "Karna". According to tradition, Karna could not get any food to eat when he went after his death to the higher regions, though he could get plenty of silver and gold there. This was because he had donated plenty of gold and silver but not food during his lifetime. Distressed much he prayed to Lord Yama, the god of death, and through his grace, returned to this earth during this paksha or the fortnight. He then gifted plenty of food to the hungry and reached back to his allotted higher plane. Hence Annadaana or giving food to the hungry has become the central part of the rituals during these days. Yama also ordained that offerings made on these days would benefit all departed souls whether they were related to the donor or not.
Importance of offering Shraddha to your ancestors
Shraddha or homage to your ancestors should be done with full belief and faith. It refers to a series of ceremonies performed at various times of the year and during a person lifetime as homage and salutation to his or her ancestors. These ceremonies can be defined as offerings of food to own pitras by feeding Brahmins or even certain animals like dogs, cats, crows and snakes.
On all fifteen days of Pitra Paksha, offerings are made to the departed manes, including those whose names or manner of death are not known. In these days tarpan, shraaddha and pinda daan are performed daily according to the procedures under the guidance of a priest. Although these rites are to be carried out daily in this fortnight, it is considered that to perform them on the last day that is on Mahalaya Amavasya or Sarva Pitru Amavasya is considered extremely important and highly sacred. Those persons who do not know the tithi of death of their ancestors can also perform shraddha on this day.
How to conduct Shraddha rituals
Food prepared on the day you are performing Shraddha must firstly be offered to any God in which you have belief because this food becomes sanctified food (Prashad) and only then must that prashad be offered to the ancestors. By performing it in this way the ancestors bless that family immensely since they are eating Lord prashad, which relieves them very quickly, from whatever bad situation they are in. The prashad must be offered in the daylight hours as it is believed that Yama releases our ancestors at sunrise and they must return to Pitr-Loka (the ancestor world) at sunset.
Method of offering food to your ancestors
On a tray place a banana leaf. On the banana leaf place a tablespoon of all the food that was cooked. Go to your prayer place and offer the food first to God. Leave the food at the prayer place for about 10 minutes. Now take the tray with the food and go to a corner of your yard facing South in a clean place and offer the food together with a small cup of water or milk. Say "all my ancestors please partake in this prashad". Then leave that food. You can later on offer this food to a priest or alternatively offer food to crows. It is believed that the pitras take the form of crows to eat the offerings made to them. One should do this for 15 days. On the last day of Pitra Paksha you can either perform a havan or donate charity (whichever suits you and can afford – like 3 three types of grains, fruits, vegetables) to your family priest or a poor person.
You can also prepare rice balls on the day you are performing Shraddha ceremony. Offer one rice ball to fire in havan kund and after conducting puja and havan, rest of the rice balls could be offered to crows and cows. I think what matters most is your devotion and sincerity. Whatever you do with sincerity and devotion is accepted by God and your ancestors. Focus more on remembering and paying homage to your ancestors with full devotion rather than indulging in just formality in conducting Shraddha to your ancestors.
FREE ASTROLOGICAL REMEDIES FOR GETTING RELIEF FROM FEAR OF GHOSTS/UNKNOWN/EVIL EYE

Our Lal Kitab Astro Centre (LKAC) everyday receives many requests by people who came across our website and blogs to share some useful remedies for getting relief from fear of ghosts/unknown. There are many people who are constantly worried about fear of unknown or they think that some untoward will happen to them or their closed ones. There can be many reasons for such fear. For example, this may be attributed to Moon Rahu combination in the horoscope or bad placement of Rahu in the horoscope. It may also be due to evil eye or some negative energy in the house or its surroundings. My advice to them in such cases is to get proper Astrological consultation for their horoscope because a specific consultation either on phone or personally with the astrologer becomes crucial in going to the root cause of the problem. Astrologer can look at the specific combinations in the horoscope and can advise right remedy. A general remedy may not work in cases where there is strong affliction of planets in the horoscope.
In this page, I am sharing some of the useful general remedies for getting relief from ghosts or unknown for all people associated with us. I would urge you to do these remedies with full faith and devotion and in the manner prescribed. Modifying remedies to suit to one's own situation would not help and may even result in loss for you.
You can wear Ten Faced Abhimantrit (Energized) Rudraksha in your neck tied in a black thread. This rudraksha represents Lord Vishnu and is crucial in nullifying black magic and evil eye and it is also crucial in getting out of fear of unknown. To know more about this Rudraksha you can visit our website page link of which is given here http://lalkitabastro.com/rudraksha.php It is important that rudraksha is energized through pran pratistha. You can also get Abhimantrit Ten Faced Rudraksha through our centre.
You can recite "Bajrang Baan" path for seven times a day.
You should lit mustard oil lamp (Deepak) near a Peepal Tree especially on Saturday evening
For protection from evil eye, on Tuesday and Saturday, take one lemon and move it around affected person (from Head to Toe) 7 times anticlockwise. Now take this lemon and go to entrance of the house and cut it into four pieces and these four pieces should be thrown in four directions at a Chauraha (place where four roads meet) and then come back to your house without looking back. Wash hands and legs before entering the house.
You can burn dry Neem Leaves near the bed of affected person.
Install Abhimantrit (Energized) Narmadeshwar Shiv Linga at your house and regularly abhishek (bath) it with mustard oil especially on Saturday evening. You can know more about Naramadeshwar Shiv Linga through our web page, the link of which is given below:http://lalkitabastro.com/yantra.php You can also get Abhimantrit Shiv Linga through our centre.
Wash whole house with gangajal and burn googal at home and recite Gayatri Mantra at least 108 times.
FREE LAL KITAB REMEDY TO GET BLESSINGS OF LORD SHANIDEV
Here I am sharing with you a very simple remedy to get blessings of Lord Shanidev. This remedy can also be done by people who are undergoing period of Sade Saati and Dhaiya of Lord Saturn. This remedy will help you in warding off troubles if any due to placement of Saturn in unfavorable houses in the horoscope. Sincerity and devotion while doing remedy is very necessary to get benefit of this remedy. For specific consultation and remedy for your horoscope you can visit payment information link of our website and book consultation either on phone or on a personal basis in Delhi. Payment details and account number can be seen in payment information link of website.After deposit of amount you just send an email to us at lalkitabastrocentre@gmail.com and our office staff will get back to you.

To get blessings and favor of Lord Shanidev which would be crucial in success of your career and business you should on a Friday take a steel vessel and pour 50 gram jaggery or gur in it. Mix some water in it to make a solution. Pour 125 gram black chana (gram) in it and keep it overnight. On next day, i.e. Saturday revolve this vessel around you anticlockwise 7 times and pray to Lord Shani for forgiving your sins and bestow His blessings upon you and your family. Now flow all this material in a flowing river and while coming back, offer grass or bread to a black cow and chapati/biscuit to a black dog. If you do not get black cow or black dog, you can give these things to any other colored cow or dog. Recite Lord Saturn mantra given below 11 times. Do this remedy continuously for 11 Saturdays.
Mantra - "Om Sanaischaraya vidhamhe, Sooryaputraya dhimahi, tanno mandah prachodayat"
You can also visit any temple where Lord Shanidev shila (stone) is kept and offer mustard oil to it.
GET WEALTH AND PROSPERITY THROUGH ENERGIZED BLACK TURMERIC AND GOMATI CHAKRAS
Black Turmeric (Haldi) is a specie of Turmeric. It has light black colour and when it is broken, light yellow colour can be seen on the broken place. Black Turmeric is used in Tantra remedies and is very useful in getting more wealth and removing evil eye problems. People who worship Maa Kaali know the importance of Black Turmeric. They use it for tilak purposes also. For this, black turmeric is continuously rubbed on a stone and then with the powder tilak is applied on Maa Kaali and also on the person worshipping Maa Kaali. Black Turmeric when energized by an expert person gives desirable results. If you get Energized black turmeric then you should keep it wrapped in a black cloth and regularly offer it dhuni of loban.
There are many Tantrik remedies that can be undertaken through the use of Black turmeric. Today I am sharing with you an effective upay (remedy) for getting wealth & prosperity through using Energized Black turmeric and Gomati Chakras. The main advantage of this remedy is that apart from providing you good opportunities for getting wealth, this remedy would save your expenditure on unnecessary things. This remedy should be carried out in Navratras or you should look for Pushya nakstratra in regular panchang. This remedy would be more preferable if you carry out it on a Saturday.
You should get energized black turmeric (8 pieces) and Energized Gomati Chakra (11 pieces). First of all you should wash both these items with Gangajal and if you are not able to get it, u can use pure water to wash both black turmeric pieces and gomati chakras. Now pour some jasmine oil (Chameli oil) in red sindhoor and dip black turmeric & gomati chakras in it and keep the vessel before Maa Kaali photo. On your right side you should lit pure desi ghee lamp (Deepak) and on your left side lit pure mustard oil lamp. Now lit incense stick and recite following mantra 108 times. Now offer dhoop to black turmeric and gomati chakras and pray to Maa kaali to give you wealth and prosperity. After this keep all these things in a red cloth in your almirah or place where you keep your money. Every Navratras you should offer Deepak and Dhoop to them by keeping them in your house temple for some time. You would have to recite one maala of following mantra also. It will help you in getting blessings of Maa kaali in the form of wealth and prosperity.
Mantra: Om Hreem Kleem Chamundaye vichey
For getting Energized Black Turmeric and Gomati Chakras u can write a mail at lalkitabastrocentre@gmail.com
LAL KITAB REMEDIES FOR JOB STABILITY/ HOW TO AVOID FREQUENT JOB CHANGES
Job stability is not just about your ability to hold a job. It also means you will enjoy steady pay and benefits, and reduced stress levels. Today competition has increased and in this competition only the best can survive. Companies also are finding it difficult to retain all the employees and hence they tend to follow the rule of "Hire and Fire" to reduce their costs.
Everyday I get lot of queries from people who are facing the problem of frequent job changes. There are many people who wish to have job stability as they are fed up with frequently changing jobs, searching for jobs, getting adjusted to new work environment etc.
Lal Kitab has solutions for every problem. The only requirement is for an individual to have faith in it and put some stake on booking a specific consultation either on phone or personally for solution of his or her job related problems. Today for the benefit of all, I am sharing some general Lal Kitab Remedies to achieve job stability and avoid frequent job changes.
1. First of all people who are facing problem of frequent job changes should ensure that they feed ten saints at least two times a year but it should be ensured that you do not give them money.
2. Secondly you should make sweets of Wheat and Jaggery and they should be distributed to small kids for continuous 43 days. This remedy should be started from any Sunday.
3. Thirdly you should start putting saffron Tilak on your forehead, tongue and navel every day (except Wednesday).
4. After completing the above remedies, you should donate three bananas everyday in temple for 43 days continuously.
CHANGE YOUR DESTINY WITH THIS SIMPLE LAL KITAB REMEDY
Today I am sharing with you one tried and tested lal kitab remedy to improve chances of your success in career, domestic front and in your work place.
You can contact for specific remedies at our LAL KITAB ASTRO CENTRE by booking phone or personal consultation.
This remedy has to be done with full faith and devotion and without interruption of any person while doing this remedy. This remedy has to be done on a Friday. It would be better if you start this remedy on first Friday of Shukla Paksha (Waxing moon period).
As soon as you wake up in early morning on Friday, wear white clothes and if they have embroidery on them, it would be more better. Now prepare Sabudaana kheer (sago kheer) and put some saffron, mishri (crystallized sugar lumps) and 21 green cardamom in it.
Firstly offer this kheer to any Laxmi Narayan Temple to Maa Lakshmi and then offer some kheer out of it to a cow and rest to girls (below 9 years of age). If girls are not available then you can distribute this kheer to poor people also. Do this remedy continuously between sunrise to sunset on 6 Fridays. You will see that you are getting support of your destiny and obstacles in your way to success would also be removed.
ABHIMANTRIT DIVINE GOMATI CHAKRAS – SECRET KEY TO OPEN YOUR DESTINY
Introduction
Today in this post, I would deal with Divine Gomati chakras which I term as secret key to open your destiny. Gomati Chakras are a rare natural product, a form of shell stone, and is found in Gomati River in Dwarka, Gujarat in India. Gomati Chakra resembles the Sudarshana Chakra (divine weapon) or Discus of Lord Krishna. It is used as a Yantra for different work and is also used in worship of Lord Har and Hari. I have found them to be very effective in warding off negative thoughts and negative energy surrounding a person. It is very useful for small children in protecting them from evil eye.
One side of the Gomati Chakra is elevated like a shell while the other side is flat with circular design like whirl which looks like a snake. This is the reason why it is also known as "Nag-Chakra" i.e. snake chakra. According to Vedic Astrology, Gomati Chakras are also beneficial for people who have Nag Dosha or Sarpa Dosha in their horoscope. Gomati Chakras are believed to bring good luck and they are also used in spiritual and Tantric rituals. It is believed that those people who possess Gomati Chakra will be blessed with money, good health and prosperity.
Why they need to be duly energized
It needs to be kept in mind that Gomati chakras give their benefit only if they are duly energized based on your name and gotra. Nowadays people buy them randomly and start using them and then they do not get desired results because it is necessary to first of all energize them through appropriate mantras and energization process. This process is the secret which result in increase in their power for a particular purpose. So I would advise you to use duly energized Gomati chakras only. In our Lal Kitab Astro Centre (LKAC) we offer energized Gomati chakras which are energized based on your name and gotra and that too for the specific purpose you want them to fulfill. This results in tremendous increase in their power. Sometime we also give a secret mantra which needs to be chanted at your home or business place so that you are able to get desired benefit from them.
Use of Gomati Chakras to get desired results
Gomati chakras have many uses. In the past seven to eight years, I have used energized Gomati chakras for accomplishing each and every wish of my clients. If you keep them in your house or use them for different remedies with full trust and devotion, they bestow God's blessings on you. I have discussed some of their uses in my website, link of which is given below:
http://lalkitabastro.com/yantra.php
You can read about them and their specific uses and in addition I am also giving some more tried and tested uses of Energized divine Gomati chakras hereunder:
If you are facing sudden financial losses, then on any Monday take eleven energized gomati chakras and tie them in a yellow cloth in the form of a potli (bag) and then tilak them with turmeric. Now remembering Lord Shiva move this bag in your house from end to entrance and then go to a nearby river and flow this bag in the river.
Many businessmen feel that although they earn good money but their money goes wasted on unnecessary expenses. In such cases, take seven energized gomati chakras and some energized Black turmeric (Kaali haldi) and tie them in a yellow cloth and keep both these items at a place where you keep your money. You will feel the difference after some time but remember to change these gomati chakras and black turmeric with new chakras and black turmeric every three months. We will also give a secret mantra to chant while doing this remedy. This mantra has to be chanted on specific days of the week which will depend on the planetary combination of the client.
For increasing the love and matrimonial harmony between husband and wife, keep eleven gomati chakras in red sindhoor in a silver box. Sometimes husband or wife feels that his or her life partner is not taking interest in family or wife feels that husband is involved with other females, and then you can do this remedy to get your love back.
If you think that enemies have increased and they are continuously plotting against you then you can count the full name of each of your enemy and multiply this number with nine and take such number of energized chakras and write the name of your enemy on them and bury them in land. It will result in defeat of your enemies.
There are many females who are facing the problem of miscarriage after conception. In such cases, take two energized gomati chakras, keep them in a red cloth and tie along your waist. It will help in avoiding miscarriages.
If someone is troubled by frequent attack of ailments or the disease is persisting for longer period of time, then string one Gomati Chakra in a Silver wire and tie it around the bed post of the sick person.
SIMPLE LAL KITAB REMEDIES TO GET FREEDOM FROM LOANS/DEBT
Today I am going to share some simple Lal kitab remedies to get freedom from debt.
1. On any Saturday morning after bath take a black thread equivalent to your height and tie it on a coconut (pooja waala nariyal). Worship it and praying to God for freedom from debt flow it in a river.
2. Keep North east corner (Ishaan) of your house clean.
3. Take 5 red roses, 1 silver square piece, some rice and jaggery (Gur). Tie all these items in a white cloth and recite Gayatri
mantra 21 times and flow them in a river on Monday. You have to do this remedy for 7 continuous Mondays from sunrise to sunset.
4. Have a picture of Lord Krishna playing flute with a cow in that picture and keep it in your home and office. It will help you in getting rid of debt easily.
5. Recite Rinmochan Mangal Stotra
6. Offer green grass to a cow on Wednesday morning
7. Install energized sphatik (crystal) shree yantra in your house temple alongwith eleven energized gomati chakras in your locker. They will help you in accumulating savings and will also open new venues for earning money.
LAL KITAB AND MYSTERY OF RAHU – Know whether Rahu is positive in your horoscope or not
Rahu is the head of a serpent. Rahu is an unobservable planet. Rahu is not considered as a physical planet like other planets. It is a shadow planet and its permanent house is 12th house of horoscope. Rahu provides both beneficial and harmful effects to the native. Effects of Rahu depend on the position of Rahu in horoscope.
In this post, I am discussing some of the negative impacts of Rahu in the horoscope. You yourself can analyze from some of the symptoms given below whether Rahu is positive in your horoscope or not.

A home that is under the negative effects of Rahu will not have love, unity, or any peacefulness. There will be sibling rivalry and many fights and conspiracies between people. Such negative effects are not just limited to a particular home, but can also show their effects in a bigger area of residence like certain neighborhoods or block of flats. If the growth of your child is slow or he or she is not able to concentrate on studies it is an indication that Rahu placement is not right. A negative Rahu will show impact on one's home also when water will start getting stuck in certain areas of the home.Servants or maids do not usually last long in such homes even if one has employees in their business, then they too will not stay with them for long if Rahu is negative despite the good salary or perks you may give them. Another sign is that usually water will continue to leak from your taps. There may be other issues like sudden losses, illnesses. Bottom line is that such issues would affect your mental peace. Disease will not be easily detected once a person in your family falls ill. People in such house which is affected by Rahu would have stomach related problems. If Rahu has combination with Jupiter then it is possible that breathing related troubles would also prevail.You will feel that lot of money is being wasted either on purchasing products which turn out to be of bad quality and above all there is anxiety and uncertainty at all times. There may be cracks in roof of your bathroom and toilet.
If one or more symptoms prevail in your case, you should consult for a specific remedy for your horoscope because general remedies do not work in case of Rahu. There are many people who continue to surf internet or watch television channels looking for a general remedy that can help them in solving the problem relating to Rahu in their horoscope.These shortcuts are going to increase your problem further as you will continue to waste time doing such general remedies while you are suffering from a specific problem.
For the benefit of readers associated with us, I am sharing some precautions which you can undertake if you feel you are suffering from above symptoms till the time you take specific consultation for your problem. These precautions would definitely prevent aggravation of your problems.
1 First of all try to have your meals in kitchen itself and do not eat late at night.
2. Secondly have an energized silver square piece and keep it in your wallet or purse. It should be energized with mantras of Rahu.
3. Worship Maa Saraswati as She is the deity of Rahu.
4. Feed fish and is possible buy fish and let it go free in a river.
5. Avoid liquor, tobacco or any intoxicating drugs.
6. Have water in a silver vessel.
7. Give some coins to a sweeper as and when possible.
8. Do not replace roof or toilet seat without consultation from an expert in astrology.
WANT FAVOUR OF DESTINY – DO THESE REMEDIES
Last night I was reading a beautiful quote by William Jennings Bryan that says "Destiny is not a matter of chance; it is a matter of choice. It is not a thing to be waited for; it is a thing to be achieved." This gave me an idea to share some remedies which can be useful in presenting opportunities before you to shape your destiny. Remember, Destiny and Fate are the two words which are used interchangeably but they have different meanings.
The word "Fate" is used in a negative sense that shows that it is an agent that predetermines and orders the course of events. It means that events are "meant to be" and are set in motion by an external force or intelligence. Destiny on the other hand is used positively to show that we have free will and if we are able to willfully participate through our efforts and hard work, we will achieve our specific goal. Destiny gives us an opportunity to turn a situation to our advantage and accomplish something great through our own efforts. Destiny is only an outline. It is not an exact script. It does not detract from our free-will in any way, because we decide exactly how we want to act in any situation. This post will be read by thousands of people but only a handful among them would do these remedies putting their best efforts and these are the persons who will get benefit of their hard efforts that are going to shape their destiny.
I am sharing two simple remedies that should be done to achieve your desired goals and to get favor of destiny in achieving such goals. Remember both the remedies have to be done in the same manner as suggested with full faith and devotion.
The first remedy has to be started from first Saturday of Shukla Paksha (Waxing Moon) of any month. This remedy has to be done at the time of sunset. Take a papad (Papadum) of urad daal (Split Black gram) and put some mustard oil (sarson ka tel) on it. Put some curd on it and sprinkle red sindhoor on it. Take it to a peepal tree and keep it there. Pray for your favorable destiny and come back. Do not look back while coming to your house. If any person obstructs you in this process, this remedy would not work and it has to be started again. This remedy has to be done for 11 Saturdays continuously.
The second remedy can be done in any month preferably in the month of Saavan. Currently Savan Month is continuing. In this remedy, you have to Abhishek Energized Narmadeshwar Shivlinga with honey regularly. You can get Energized Narmadeshwar Shivlinga from our centre along with which we give a secret mantra that should be chanted while doing Abhishek. If you cannot do this also, you can go to a nearby Shiva temple and offer honey on the Shivlinga regularly. In addition offer five bel patra in a combination of three bel patra leaves each whenever possible in the month of savan to Narmadeshwar Shiv Linga.
You can visit following page of our website to know more about Divine Energized Narmadeshwar Shivlinga
http://www.lalkitabastro.com/yantra.php
Om Namah Shivay
---
YOUR SIGNATURE TELLS A LOT ABOUT YOUR PERSONALITY – CHECK YOUR SIGNATURE AND FIND OUT
Signature is like a snapshot of your personality. Do you know when you sign your name in a personal or professional communication; unknowingly you disclose much more about yourself, than you want to. The way you write your letters small or large, dark or light, curved or angled, it gives a great insight into your character and your innermost thoughts. The way you sign your name tells if you are an optimist, a leader, a great lover, a straightforward person or not, and much more. Signature analysis could help you understand a person better and help you lead a happy and successful life. At Lal Kitab Astro Centre (LKAC), we carry out detailed analysis of signatures for finding out more about our clients especially when accurate date and time of birth are not known.
In this post, I am sharing some of the interesting observations that could be found from analyzing signature of a person. It is important to point out here that each person's signature is unique and authentic. It is a symbol of your identity and is the mark that you use to represent yourself to the world. The science that determines the link between character traits and a handwritten signature is known as graphology. I would not go into the details of this science as it would make the post long and ambiguous also but would share some of the important observations I have seen in different signatures that reflect your personality. Some of the points which I would like to discuss in this post include slant of signature, size of signature, style of signature, spacing between letters and legibility. Although there are more points which help in delineating personality of an individual, I would like to restrict myself on these five points in this post:
Slant of your signature - If your signature tends to slant forward to the right or ascends, you probably are outgoing and have a positive outlook on life. It is also indicative of your creativity.
If your text slants to the left or down you do not tend to look and move forward often enough and you may be a bit pessimistic.
Size of your signature - The size of the signature mainly points out the writer's wish to be noticed. If a signature is extremely large as compared to the handwriting it shows that the writer craves to be noticed, and is very bold and confident. Small letters are an indicator that you are quiet, shy and possibly withdrawn. Average sized letters are the trademark of a well adjusted and adaptable individual.
Style of your signature - There are certain styles and embellishment in handwriting–specifically in signatures–that give clues to who really are at your core. Signatures that are overly fancy and intricate are an indication that you are creative, passionate, boastful and love attention.
A signature that is underlined signifies selfishness, sensitivity a need for recognition and status. A simple straight line under the signature reveals that the writer is self reliant and believes in following rules and traditions blindly. When the underline is showy and a bit curly, it shows that the writer loves to seek attention and generally has an attention grabbing behavior. A zig zag line under the signature reveals the trait of uncertainty in the writer's behavior. The longer the zig zag line, the unsure the writer is about his/her ability.
Spacing between letters – When there is no spacing between letters in signature, it implies that you tend to be a consistent, logical, and conservative person. On the other hand, wide spacing between letters in signature implies that you are flexible person striving to turn ideas into reality.
Legibility of signature - A signature is illegible when the people have a great difficulty in reading the name. An illegible signature tells that the writer has a desire to be seen but he or she does not prefer to be noticed or known. The writer loves to keep things in private and desires to keep his or her true identity unknown. An illegible signature also means that the writer seems to be in hurry. A person who has to sign plenty of time in a day often signs in a rush, and does not care about the signature legibility. The opposite is true of people with signatures that can easily be read. It shows that you are open, have nothing to hide and are happy with yourself.
Although signatures are an inbuilt habit, you can change your own personality by making an effort to change your signature. It will take however time to reflect such changes post change of your signature. In the future posts, I would share some tips through which you can choose the right signature for optimizing your performance. For specific consultation about change in signature required, you can book appointment at our website.
---
LAL KITAB REMEDIES FOR PEACE AND PROSPERITY
Today I am sharing two very effective lal kitab remedies for peace and prosperity. Do these remedies as suggested in this post to maximize peace and prosperity in your home.
1. On every Amavasya (no moon) day, clean your house in day time and then after cleaning your house, sprinkle kachi lassi (combination of milk and water) at each place in your house. Lit five incense sticks. These incense sticks can be lit in your house temple or if you do not have temple in your house, you can lit it at any other place in your house also. (at least do this remedy for 3 amavasya continuously)
2. On Saturday evening, lit a lamp of sarson oil before a peepal tree (Bodhi tree) with three granules of black urad in it.Do this at least for 3 Saturdays continuously.
If you like the post, please hit like to get future notifications and share the post for benefit of all.

Hari Om Tat Sat
---
LAL KITAB ASTRO CENTRE
CALL NOW - 09810176328
Email: info@lalkitabastrocentre.com, lalkitabastrocentre@gmail.com