Foreign Travel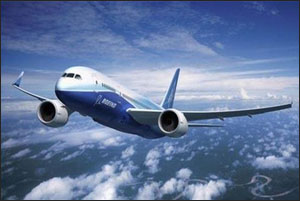 Travelling abroad is one of the cherished dreams of most Indians, and thanks to the blooming IT industry and the increased demand for English-efficient and conscious work-force, a large number of Indians are traveling abroad and realizing their ambition. Traveling can be done on the account of education, service, business, treatment, marriage, pilgrimage, tourism etc. Consult for all your questions some of which relate to:
• When will I be able to settle abroad?
• Am I going to be married in foreign country?
• When will I get the opportunity of foreign travel?
• Would settling abroad is beneficial for me in the long run?
• When would I be able to go on desired pilgrimage?
Foreign Travel Prospects and Astro Remedies for foreign travel
The subject of foreign travel is the most sought after astrological advice these days. Since the issues of foreign travel and stay abroad are linked to big money earnings, everyone wants to know if he / she can go abroad and earn. Literally, the word 'foreign' means 'something new' and originally, travelling into new places into one's own country or completely into a new country is considered as foreign travel.
Many aspects need to be seen before predicting foreign travel. This is concerned with analyzing position of 4th house and its lord. If fourth house has malefic planets like Saturn, Rahu or Ketu, a person can gain from foreign travel. If the Lord of 4th house is posited in dusthanaas (6, 8 or 12th houses), then also foreign travel is indicated. If 4th house has benefic planets, then a person may gain from living in his or her home country also. When the lord of the 4th house is posited in 12th house, it is an indication that the native will leave his birth place. In addition, 8th house, 9th house, 11th and 12th house of horoscope and position of Rahu needs to be analyzed thoroughly before predicting foreign travel.
People who are serious enough in visiting abroad either for studies, employment or business plans for foreign travel in advance. They take personalized consultation beforehand so that they are able to undertake remedies which would help them in capitalizing on their foreign travel. It makes sense also to take specific astrological consultation to find out whether foreign travel is possible or not according to the horoscope of the individual and whether it would be proved fruitful or not. I have seen many cases where people have become successful in visiting abroad but are facing the problem of employment, finances in the foreign country. So I would advise you to take a specific consultation for foreign travel so that remedies can be advised as per your horoscope which would expedite your foreign travel and will also bestow success.
Our office regularly receives many requests from people asking for foreign travel. I received many requests for sharing some remedies for foreign travel also. I am sharing some remedies which are tried and tested over time on many clients successfully although I would request you not to take shortcut and book a specific consultation. I have seen many websites and social media pages sharing remedies for foreign travel but those remedies cannot be done by all people as sometimes they may result in loss to people doing such remedies. That is why I have restricted myself to sharing some remedies which can be done by all people.
First of all I would advise all of you who wants to travel abroad to wear an Eight Mukhi Rudraksha. This rudraksha is ruled by Planet Rahu which has a very important role in ensuring foreign travel. This rudraksha is very useful for people who are facing obstacles in each and every effort of theirs to undertake foreign travel because this rudraksha is blessed by Lord Ganesha who is known as "The Vighnaharta" who removes all the obstacles in life. You can read about this rudraksha at our website in detail also. Please ensure that the rudraksha is a genuine and energized one. This Rudraksha is also very useful for those people who have a "Sarpa Dosha" (Planet Rahu in the 5th House) in their horoscope.

Secondly I would advise you to recite the first chapter of Durga Saptshati. It is among the most effective remedies for Rahu. When you finish the chapter, recite "Om Aim Hreem Kleem Chamundaye Viche" Mantra for at least 108 times. Do it regularly. These remedies will reduce the negative effects of Rahu and at the same would help in getting the positive effects of Rahu. It will also help in removing obstacles to your growth. You will feel blessed by performing these remedies and the whole new world of opportunities will be opened to you. And over that, your dream of going and settling abroad will finally be fulfilled. Perform these remedies with pure heart and utmost devotion and the time of booking your ticket to your dream destination is not far.
You can book a specific consultation for knowing prospects of foreign travel in your chart and can contact for getting energized Eight Mukhi Rudraksha.
---
LAL KITAB ASTRO CENTRE
CALL NOW - 09810176328
Email: info@lalkitabastrocentre.com, lalkitabastrocentre@gmail.com
Contact us