About Lal Kitab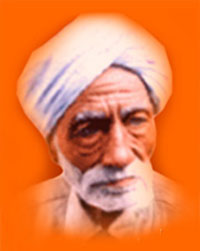 Pt. Roop Chand Joshi

Today Lal Kitab needs no formal introduction as it has become immensely popular among astrologers and masses equally. Pt. Roop Chand Joshi of Pharwala in Punjab was the originator of this system of astrology. He wrote Lal Kitab in a series of five books in Urdu which was later on translated into Hindi by Pt. Beni Madhav Goswami Ji.

The uniqueness of Lal Kitab lies in combination of features of astrology and palmistry. A good knowledge of palmistry can help an astrologer in interpreting horoscope more accurately. All the remedies of Lal Kitab are scientific in nature and although its basic principles are same as in Vedic astrology but the concepts like artificial planets, blind planets, sleeping houses or planets, scapegoat planets make the system different from traditional astrology.
| | |
| --- | --- |
| The most significant contribution of Lal Kitab is that it shows that a planet can be moved to another house subject to certain conditions through following suitable remedial measures. | |
In the coming time period, it is expected that Lal Kitab remedies would gain more popularity and will help the people in bringing positive change in their life because these remedies are simple to do and are very effective in bringing desired changes in life.
LAL KITAB ASTRO CENTRE
CALL NOW - 09810176328
Email: info@lalkitabastrocentre.com, lalkitabastrocentre@gmail.com
Contact us